Imaging In 2019 – Sean Galbraith
Welcome to the "Imaging In 2019 Series" – a blog series that interviews inspiring producers and great creators of Station Sound.
I am delighted to have one of Canada's best known Radio Imaging talent on the blog this week. Sean images Z103.5, Energy 106 and Hot 100.5 and his own CanFX service.
I have known of Sean's work for a number of years, having first heard it in RapMag. Incredibly talented and very giving with this time to this article. Welcome!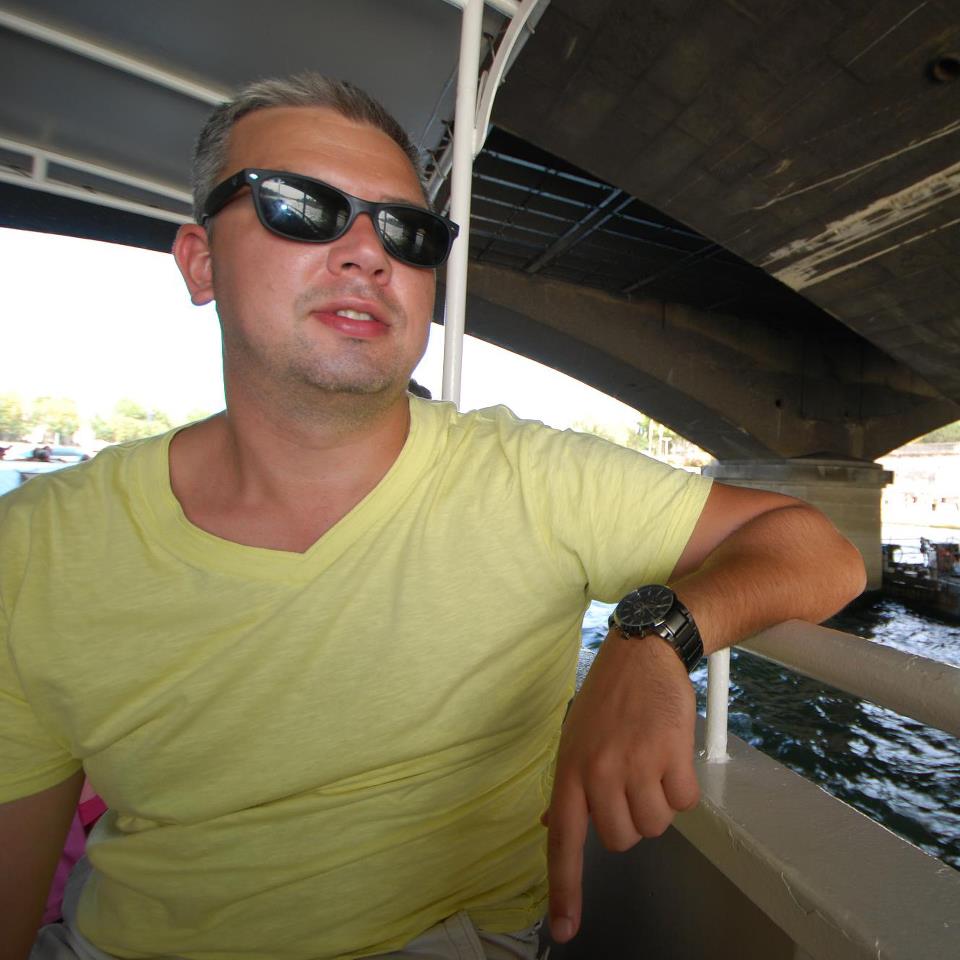 1. How did you get started in the business and tell us about your current gig?
I started in radio like many as a co-op student in high school in 2000 with the company I am with today, The Evanov Radio Group. At the time I knew I wanted to get into radio but wanted to see if I would enjoy it or not. I caught the bug and the rest was history. From there I scored a gig doing remote broadcasts and summer cruiser promotions work. I kept my job with them and attended college for Radio Broadcasting. In college I found my passion in the production studio and never looked back. I spent hours after class in the studio creating commercials, promos and IDs for the college station. 
From there I would go back to Toronto and started playing things for our production manager at the time Danny Raponi – DJ Danny D. He gave me my first gig in production doing national dubs and some spots part-time on Z1035. I later did my co-op placement for college here in 2002 on the morning show. It led to me getting hired fulltime doing all their production, imaging, parodies, production pieces and after the show commercials. 
As my sound began to evolve, I was noticed by our APD and PD. They asked me to start doing more imaging for Toronto across the station in 2007. 5 short years later all I did was imaging and evolved into my role now as Imaging Producer in 2012. I handle 3 station in 2 markets: Z1035 Toronto, Energy 106, and Hot 100.5 in Winnipeg Canada. I have been very fortunate to work at the same place for 19 years with amazing and talented people. The Evanov family are a great bunch and I owe a lifetime of gratitude for the opportunities they have given me. They've also supported my entrepreneurial endeavours and carry my new radio imaging library CANFX Imaging.
2. Where do you think Radio Imaging is at?
The future is bright and audio listening is on the rise again with devices like Amazon Echo and Google Home. People are spending more time listening to radio than ever, I think because of these devices. Podcasting is huge and so much opportunity for radio, and I see a lot of personalities doing podcasts after they get off the air. I've also imaged a few podcasts and put together one in the U.S now. So, the emphasis or a need for radio imaging is more than ever which is great for us. 
I think we are at a historical point for radio where we are embracing new platforms, but they are simultaneously overlapping each other. It's almost like when the AM music stations were moving to FM. I think if we continue to embrace new technologies there will be a need for radio imaging. We live in capitalistic society of brands and all them need to differentiate themselves from their competition.Audio is a great way to do it because of all the new platforms emerging into the marketplace. There will be increase of creatives and producers I'm sure to help make platforms and podcasts shows pop. 
As for the state of radio imaging, I am blow away with the talent out there. The tools we have at our finger tips are forever evolving and getting better. Honestly it helps me grow because I have lots of things to listen to and in result inspires me to create and try new things in the studio. Even to hear new voice over people and the delivery they have. I used to stream stations across the globe but now I just visit soundcloud and hear great producers like you Denzil killing it.
3. In 2019, what do you think is more important - creativity or technical ability (or both)
will go with both on this, because you need both to have great production. You need to
have creativity to sell your USP – Unique Selling Proposition. You need technical ability
because it is everything that surrounds that USP. If you possess both traits as a producer, you will be great. Creativity comes from being relatable or have a great perspective of your audience, pop culture, news, trends, lingo and what your audience does. Technical is understanding how music is put together, counting music, plugins, fx, stops, starts, working to grid, rhythm and flow. These two traits layered together are important to be engage your audience. One of my profs in radio college said something to me that has always stuck. "Radio happens in layers". Now I truly know what that means. It is many layers to make great radio. It's why a lot of us never know when it's enough to stop with a promo. There is always something to add or tweak. I love it!
4. What was the best tip you know now, that'd you wish you knew when starting out?
Learn how to sell yourself! It is a trait that I have not yet mastered and one that I am
learning all the time. It is such a broad aspect and one that is never really talked about by production guys in radio. The people that get ahead in life are the ones that know how to sell themselves. I watch it in every industry, the top people know how to sell themselves. You want to be the best and work with the best? Sell or be sold. To sell yourself you need to talk to other producers. People are not going to know who you are unless you put yourself out there. Talk to Program Directors, Production Directors, creatives and even your competition, gain new perspective. 
There are a lot of production folk that are hermits and don't network. I think it's really important to meet as many people in your industry as possible. Don't be cocky and obnoxious but come from a stance that you have value to exchange with them. I love ideas like your site and blog, it brings people together to help sell themselves. I would love to chat with anyone anytime, if there is a way, I can bring you value let me know [email protected], Your network is your net worth!
5. You're a man of many talents with a good career in Sound Design. Tell us a bit about how you approach Sound Design.
I like to create sound design in a few categories, one that is going to get peoples attention, so fast rips, stutters, jagged, electric, static. Second, sound design that complements the production, whooshes, white noises, impacts/hits. On CANFX we think of sound design as punctuation for production. Just like you would use punctuation to put a sentence together. You have breakers to begin or stop down. You have whooshes/rises to help transition, impacts hits to pad, accent or even bring attention something. They idea of sound design is elevate what is already there and make it stand out. It should never be a wall of fx and sound design.